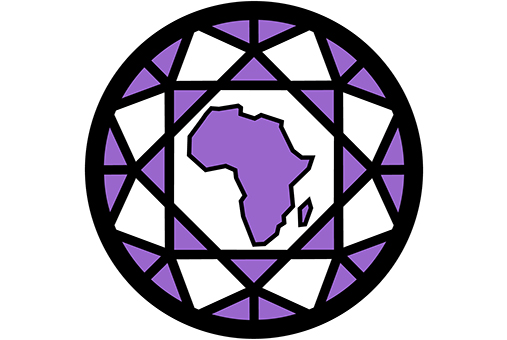 // Perception vs reality //
Recently, I've been reading Africa39 – a collection of stories written by thirty-nine African writers all under the age of forty. What has struck me, as I read each one, is the lack of the expected, running 'themes' we are often led to anticipate in writing from Africa. This is not just an anthology of brilliant narratives, providing some often surprising perspectives, written by exceptionally talented writers, but Africa39 also offers varying alternative views – from the eyes of Africans living on the continent and in the Diaspora. One story in particular struck a chord with me. 'Mama's Future' by Nana Ekua Brew-Hammond, a Ghanaian-American, describes how: 'At her height, Mama (Africa) had been the richest, most sought after woman in the world…' with suitors coming from all over the world 'for the privilege of a glance'. As Mama lies on her deathbed, she tells her children – who have gathered from across the Diaspora – how she has 'sealed' some of her riches in the Future (diamonds, gold, oil, natural gas) and she makes them promise to use these assets to make her legacy great again.
Being 'Diasporans' ourselves, my friends and I often comment about (and bemoan) the fact that in many minds, 'Africa is one big, hopeless country' with limited potential. The recent tragedy of the Ebola epidemic which is, as I write, still affecting parts of three West African countries, is a case in point. Ebola has, undoubtedly, reinforced the perception of the entire continent as diseased, poverty-stricken and war ravaged. These are all realities not to be shied away from. However, Africa is more diverse than many people imagine and, along with all the bad things that have gone on and continue to go on, this vast region does indeed have a future.
I would like to share my perspectives, based on my own experiences over the years. But first, some context: Africa is the world's second largest continent, with fifty-four nations and a population of 1.132 billion, according to the United Nations Population Fund (UNFPA). Statistics show that there are 700 million young people in Africa, under the age of twenty-five. Out of the fifty-four countries, I have been to eighteen (Botswana, Cote d'Ivoire, Equatorial Guinea, Ethiopia, Ghana, Kenya, Liberia, Namibia, Nigeria, Rwanda, Senegal, Seychelles, South Africa, Tanzania, Tunisia, Uganda, Zambia and my own native Zimbabwe). In the course of my work on the continent I have met Anglophones, Francophones, Hispanophones, Lusophones and Arabophones, along with speakers of an assortment of indigenous languages. It would be impossible to find this in one big, homogenous 'country'.
*
As a child, I was always inquisitive. Ours was a family that encouraged an active interest in the world – we watched the television news every night and I vividly recall events featuring some of those prominent 70s figures and the probing questions that followed from my sister and me: Moshe Dayan (what happened to his other eye?), Idi Amin (why did he banish the Indians?), Leonid Brezhnev (why is the Cold War, cold?), Hebert Chitepo (why was he assassinated?). I knew then that when I was grown up, I wanted to meet and interact with interesting people from other places. Little did I know that my work would expose me to the socioeconomics, politics and popular culture of Africa in the globalised world.
Early on in my career as a broadcaster, I remember getting into serious trouble for conducting an interview with the veteran South African writer, journalist and political commentator, Allister Sparks.  At the time, any mention of South Africa in the Zimbabwean media was prefixed with the words 'in Apartheid, racist ruled South Africa' – words I inadvertently omitted during that interview. Also, interviewing a White South African, however liberal, was considered taboo. However, I was more interested in discussing the realities of living in a segregated pariah state (by then, Zimbabwe had attained Independence) and in exploring why and how he had taken on the 'establishment' through his media work, as well as his role as the founder of the Institute for the Advancement of Journalism which was focused on the education of African journalists and fostering better communication between professionals across the continent. Thankfully, after a thorough reprimand, I didn't lose my first job. I continued at the radio station and was able to meet and interview some great personalities, including Hollywood actors Danny Glover, Morgan Freeman, Alfre Woodard and the late, great musician, Nina Simone, not to mention a myriad of other celebrities and opinion makers. Sadly these events took place way before the advent of social media in Africa, so we had no way of documenting these encounters for generations to come (especially one's skeptical children who need online evidence that it really happened!).
A decade later, I found myself working in the City of London for a global financial institution with a vision to 'lead the way in Africa, Asia and the Middle East'. My remit was to oversee the communication and external relations portfolio in the thirteen African markets where the institution had a presence.
The key initiative at that time was 'Africa First' – a programme aimed at positioning the region as a major growth opportunity for the global business. It was 2002 and the Africa region was making a substantial contribution to the bank's pre-tax profits. Although I had previously covered a smaller sub-region within the same financial institution, in this broader, pan-African role, I discovered the diversity of the continent and the huge business opportunity presented in corporate, retail and institutional banking. Today, having largely withstood the global financial crisis, the same firm remains strategically placed to exploit international investment and trade links. The burgeoning middle class and high net worth clientele available to businesses on the African continent present a contrasting picture to the one we often see of the Africans depicted in the popular media.
Being a Southern African, I was pleasantly surprised, during my first visit to West Africa, by the warmth, generosity and welcoming attitude of everyone I met in Accra, Ghana. I was fascinated by the English and Dutch-sounding surnames of my Ghanaian colleagues. I was also immediately impressed by the courtesy displayed to me on arrival at the airport, the hospitality offered at the idyllic beachfront hotels, and sampling the unfamiliar restaurant menus offering 'cow' (beef) in the hottest sauce I've ever eaten! At a work briefing, I was intrigued by the public relations practice of providing 'soli' (solicitation) – a sort of 'honorarium/gratuity', or 'appearance fee' given to local journalists covering and reporting on corporate events. I had never encountered this business practice in the UK, but discovered that it was commonplace in some, but not all of the countries I visited – and 'soli' was viewed by both parties more as a gesture of appreciation to the journalists for showing up.
When I moved to another London-based global financial institution, I covered Western Europe and had an opportunity to support the communication efforts (and challenges) of the international retail and commercial banking businesses in France, Spain, Italy and Portugal as well as the operations in South Africa, a role which introduced me to the world of mergers and acquisitions. Integrating two very different organisations was a testing exercise, with the associated regulatory challenges, shifting timelines, different operating models and branding issues. I remember the first communication meeting between the 'boys' (and girls) from London and the Johannesburg team being awkward, to say the least. Public relations packages designed in London, in English, do not necessarily work in Afrikaans, Xhosa, Zulu, etc. And although some generic products and services can be effective, there were innovations that needed to be adapted to suit the multiple cultures and demographics (Black, White, Indian and 'Coloured') in that single country.
In 2008, I joined a consultancy firm and was part of the co-ordination team for the African Business Reporting Awards, judged that year by the BBC's Zeinab Badawi. The Awards aim to celebrate excellence in print, broadcast and online journalism, on the subject of business and investment in the Africa region.
It was encouraging to see so many stories about technological advancements, expansion in the oil and gas sectors, entrepreneurship in the telecommunications sector, along with many examples of innovation and success. On the other end of the spectrum, I recall several pieces written about the 'recolonisation' of Africa (by China), inherent corruption and bureaucracy.
*
In 2010 I returned to the African continent after a decade-long absence, to assume a new role working for a regional development institution with a focus on developing capacity. A week into the job, I was called into a meeting to be told that I was to fly to Monrovia, Liberia, to facilitate a video recording of Her Excellency, President Ellen Johnson Sirleaf, for the launch of the organisation's 20th Anniversary celebrations, which were to take place the following month, in Tunisia. HE Pres. Sirleaf was the first of many heads of states and governments that I would meet during this period, many of whom, I discovered, are leading resource-rich, but capacity- poor nations. When the Ebola outbreak began, I reflected on my first visit to Liberia and the sense of hope and optimism among almost everyone I met there in this fragile, post conflict nation. It is very easy to judge and to focus on the negatives, particularly in times of crisis. So, while the media has tended, rightly, to focus on the magnitude of the Ebola problem in parts of Liberia, Guinea and Sierra Leone, not much has been said about the search for solutions and mitigation measures in place to avert future crises. As Liberia, one of the nations hardest hit by the pandemic, works desperately to put a comprehensive plan in place, I realize now, more than before, how important it is to consider resilience in the face of internal and external shocks and the importance of strong, stable institutions.
I recently had the opportunity to work in post-Arab Spring Tunisia, having previously worked there during the Presidency of Zine El Abidine Ben Ali. Both times I took my son with me. Now a teenager, his observations were illuminating. He was on his gap year prior to starting university in the UK, so I had enrolled him for intensive French lessons while I was at work. This required him to take a taxi to another part of Tunis every day. His French teacher, a recent Tunisian University graduate, was a modern young woman who enjoyed hip-hop music, watching cable television, eating out and shopping. She also enjoyed her new found religious freedom and right to self determination, wearing, by choice (very fashionable) hijabs over long tunics. In the evenings, my son would share some of the conversations he'd had with his tutor outside of the French lessons, ranging from: 'What do you think Algeria's chances are of winning the World Cup?' to 'Are you going to the Joss Stone concert in Carthage?' – topics I had thought were atypical for a veil-wearing young woman from the Maghreb.
During our time in Tunisia, and later in Cote d'Ivoire, as we watched CNN's 'Inside Africa' and BBC's 'Africa Business Report' (among the few channels available in English at our Residence), it occured to me that there has indeed been a shift in the way the continent is perceived globally. Gloom and doom stories are slowly giving way to, or are at least being balanced out by aspirational stories of freedom, hope, faith, success, love. Stories of ordinary and extraordinary people, of empowerment, development and optimism in North, South, East, West and Central Africa.
The continent of Africa is very much on the radar. Very recently, in December 2014, I have been privileged to attend two very different Africa-focused events in London. At the 'Annual Lecture' hosted by the Royal African Society, entitled: Africa Rising? What Will Happen When Her Citizens Arise?, Dr Obiageli Ezekwesili, Senior Economic Adviser at the Open Society Foundations (OSF) and former World Bank Vice President for Africa spoke about the need for Africans to own the development process and to hold their leaders to account in order to demand good governance that improves their quality of life and standard of living. The other event, TEDxEuston, is modelled on the popular 'TED' talks that were conceived by Richard Saul Wurman in 1984 under the theme: "Ideas Worth Spreading". The London event was organised by a team of African professionals and convened an engaging line up of speakers to address the theme 'Facing Forward' reflecting the contemporary position of the continent. The theme 'Facing Forward' was inspired by Kwame Nkrumah's famous quote "We face neither east nor west but forward" and ideas ranged from imagining things differently, to doing things differently to leading differently.
The main message I took away from both these events is that the future is not so dim. Challenges exist in all spheres of development. However, like many Africans, including the authors in the Africa39 anthology that I mentioned at the beginning, I believe that a space has been created in which to present the continent through a forward-looking lens and in a global context. Over the last two decades I have discovered hugely different countries on this vast continent with potential waiting to be tapped. And so I end with a quote from Dr Kingsley Chiedu Moghalu, a Nigerian technocrat and author of the book, Emerging Africa: How the Global Economy's 'Last Frontier' Can Prosper and Matter: "Gradually but surely, Africa is increasingly viewed less as a 'hopeless' continent and more as one with promise for economic development, less as a haven of poverty, war and natural disaster and more as a continent that offers economic opportunity. In short, Africa is seen more as a 'normal', even if less prosperous place than many other parts of the world, than as the decidedly 'abnormal' place off the map of the mental imagination that it once was".
Audrey Mpunzwana
Audrey Mpunzwana was born in Harare, Zimbabwe. Her family moved to the UK when she was 3 years old, returning just before Zimbabwe's independence. After secondary school, Audrey studied Sociology at undergraduate level and later graduated as a British Council Study Fellow with a master's degree in Mass Communication from the University of Leicester. Audrey began her career in radio and television in her native Zimbabwe and has since worked in various international development and corporate communication roles including UNICEF, Standard Chartered Bank, the African Development Bank, Barclays Bank, the African Capacity Building Foundation and africapractice. She has undertaken Leadership Development Programmes at the London Business School and at Exeter University and currently works as a Communication Consultant in the UK and across various parts of Africa.
Manuel Cabrera
Manuel Cabrera was born in Mexico City in 1986. He studied graphic design at the Universidad Iberoamericana. He currently works as a graphic designer and illustrator while he pursues a degree in architecture.
January 2015
© Santacruz International Communication