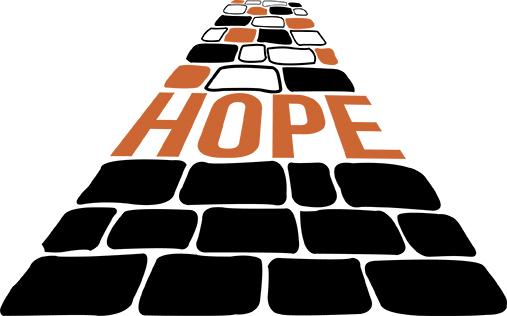 // Heritage reconstruction and its role in reconciliation //
In every village, town or big city there are places and buildings that offer much more than material value. One could think of them as memory keepers. They add charm and identity to city centers. Their beauty attracts attention and leaves no one indifferent. At the same time, they tell stories of the past, present and future. These places are seen this way, because they are deeply rooted in one's sense of identity and belonging. Each sacral building, each library, each museum is a memory keeper. If such a building is destroyed or damaged, it is crucial to bring it back to life and reconstruct it as quickly as possible.
Bosnia and Herzegovina was known as a country where people of different religions and nations lived together in harmony and mutual respect. These people celebrated their religious holidays together. In Sarajevo and in other Bosnian towns, the mosques, churches and synagogues stood next to each other. This can still be found in Sarajevo, Tuzla, Gracanica and other places. Yet, this religious pluralism was unable to deter the destructive forces that brought the country to war in 1992. Instead, it was used as a tool for dividing the land and its people.
The war against this multicultural Bosnia and Herzegovina lasted from 1992 until 1995. More than one hundred thousand people were killed and over one million displaced from their homes. For a country with a population of four million, these numbers are devastating. Everyday shelling turned many parts of Sarajevo and Mostar into rubble. Some 1,500 mosques in Bosnia and Herzegovina, many of which were built between the 15th and 19th century, were dynamited, damaged by grenades, or burned. Ferhadija Mosque in Banja Luka and Aladza Mosque in Foca were the most famous masterpieces. Buildings in Sarajevo that housed the Oriental Institute and National Library, which contained many important manuscripts and rare books, were fire bombed with phosphor grenades. On the east side of the Neretva River in Mostar, the mosque minarets, orthodox church on the hill, old shops on Kujundziluk Street and other landmarks were never rebuilt. But the hardest blow to the city was the destruction of the Old Mostar Bridge. A universal symbol of culture, which was equally important to all people of Bosnia and Herzegovina, was gone. The reconstruction wave that hit Bosnia and Herzegovina after the massive destruction from the war was to be expected. It was – and still is – an attempt to recover what was inevitably lost.
Farida Shaheed states that "the destruction of cultural heritage in the context of war or conflict also has important human rights implications. The right of access to and enjoyment of cultural heritage of others in a non-stereotypical way in post-conflict situations is of utmost importance. … Peace-building processes should include the repair of cultural heritage with the participation of all concerned, and the promotion of intercultural dialogue regarding cultural heritage." In such a case, the need for reconstruction of buildings is actually a need for reconstruction of a symbol, a need to put a bandage on an open wound. It was a question of architecture, but even more the question of regaining human dignity and identity. In these cases, architecture and cultural heritage cannot be seen simply as material witnesses, but rather as symbols of survival. Reconstruction of destroyed buildings and structures helps regenerate human dignity, regain mutual respect and enable reconciliation.
The Old Bridge in Mostar dates back to the 16th century. It is a single arched stone structure that spans the river and connects the medieval towers and oriental shops on each side. After days of shelling, the bridge collapsed into the Neretva River on November 9, 1993. Its reconstruction was part of the Mostar 2004 program. During this ten-year project, the town served as a meeting place for the people of Bosnia and Herzegovina, as well as for many international organizations, including the World Bank, UNESCO, Aga Khan Foundation and IRCICA. They all supported the project financially or in an advisory capacity. Reconstruction in Mostar also uncovered new information about the origins of the bridge, which led to new opportunities to present the history of the ensemble. The Old Bridge Area was added to the list of UNESCO World Heritage sites in July 2005. Today, it is one of the most frequently visited places in Bosnia and Herzegovina.
Another example I'd like to mention is the town of Stolac, which was almost completely destroyed in 1993. Unlike Mostar, where destruction was caused by shelling with grenades, Stolac mosques were dynamited. The remaining debris was then cleared from the sites and thrown into the riverbed or taken to a dump. Most of the houses, old and new, were set on fire. I visited Stolac for the first time in summer 2001. Some people had returned to their partially repaired homes, but they lived in fear. Back then, Stolac was a town of shadows. Recovery started with the reconstruction of the main Charshiyska Mosque. Built in 1519 in the town center, this was the biggest and most beautiful mosque in the area. It was destroyed in summer 1993 and reopened in 2003. Some of the original stones were recovered from the dumping site, carefully documented, and used again as integral parts of the reconstructed building. People returning to Stolac were actively involved in this process. Along with a sense of pride, smiles returned to the citizens' faces as the rebuilt mosque began to take shape, stone by stone. The humiliation that came with the destruction of the town square, the mosque, shops, Musafirhana and other buildings, was gradually replaced by new hope for the future.
Another event that citizens of Sarajevo and Bosnia and Herzegovina will never forget is the burning of the Sarajevo Town Hall, which housed special collections, rare manuscripts, books and other important artifacts from the National Library of Bosnia and Herzegovina. "In a three-day inferno from August 25-27, 1992, the library was gutted and the greater part (an estimated 90 percent) of its collections were reduced to ashes." As the fire consumed the library's collections "librarians and citizen volunteers formed a human chain to pass books out of the burning building to trucks queued outside." The people put their lives at stake to save the National Library. But much of it was lost to the raging fire.
The Sarajevo Town Hall has been under reconstruction for several years and is scheduled to reopen on May 9, 2014. Since the structure itself was not designed to house a library, only one part of it will be used by the National Library of Bosnia and Herzegovina. The remainder will be used for a museum focusing on the building's history and for municipal offices. Librarians from the National Library of Bosnia and Herzegovina are struggling to recover some of the collections that vanished in the fire of August 1992. The extensive damage clearly shows the vulnerability of manuscripts and written information.
There are many other examples of heritage recovery across the globe. All of these projects share one thing in common: they bring back what may seem to be lost. And in cases of war torn communities, they also support reconciliation. How? When a destroyed building, place or document is rebuilt or recovered, it sends a message that the destructors did not succeed in their efforts and that mutual respect can be regained in the future.
Since the potential dangers cannot be foreseen, we should all work in our respective fields to promote, preserve and cherish our heritage. This not only enables us to become more familiar with our own individual qualities, it helps us learn about each other – and share positive links. Diversity enriches our lives and is something we need to keep uphold for future generations.
Medina Hadžihasanović-Katana
Medina Hadžihasanović-Katana is an architect with more than ten years of experience and involvement in some thirty projects for the rehabilitation and reconstruction of building heritage in Bosnia and Herzegovina. She earned a degree in architecture in Sarajevo and holds a master's degree from the International University of Catalonia. She is currently working on her PhD at the Technical University in Berlin. She led the Center for Cultural Heritage of the "International Forum Bosnia" from 2003 to 2009 before joining the Bosnia and Herzegovina Commission to Preserve National Monuments.
Manuel Cabrera
Manuel Cabrera was born in Mexico City in 1986. He studied graphic design at the Universidad Iberoamericana. He currently works as a graphic designer and illustrator while he pursues a degree in architecture.
April 2014
© Santacruz International Communication